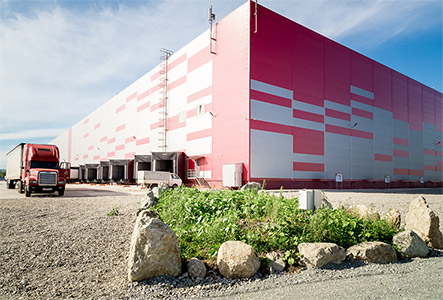 Investment and development company "DNS Development" was founded in 2012. Over the years of its activity DNS Development has gained a reputation of a successful investor, a proven and reliable developer with full cycle of development projects from conception to construction and further project management.
In the shortest time "DNS Development" took the leading position in the warehouse property market of the Russia Far East by means of building of a modern private industrial park Aviapolis "Yankovsky".
Currently, "DNS Development" is implementing projects for the construction of a country village and residential quarter in Vladivostok, as well as a plant for reinforced concrete products.
DNS Development' purpose is the integrated development of Primorsky Region in the sphere of construction of commercial and residential real estate, social infrastructure.

"DNS Development" competence:
Complex approach
Allows you to tightly control the timing of the fulfillment of obligations and optimize the cost of implementing projects. Being simultaneously an investor, general contractor, developer, owner of facilities and a management company - "DNS-Development" can offer its customers high-quality services at a competitive cost with optimal terms of order execution.
Area of ​​projects implemented72 064 m2
36 700 m2 Area of ​​objects under construction
More than 100 000 m2 of objects at the design stage
Effective property management.
"DNS Development" has extensive experience in the operation and management of real estate. The company has created and successfully operates a subdivision - a management company, thanks to which, our customers are guaranteed quality service of leased space, constant optimization of maintenance costs of tenants for the maintenance of the building. Own engineering service allows you to quickly respond to requests for service from tenants.
More than 109 000 m2 in management and operation
Multi-projecting.
"DNS-Development" & nbsp; differs in the scale of projects. When developing each investment project, qualified specialists of the company think globally, focusing on long-term trends of development, both the project itself and the real estate market in Primorsky Krai.